Currently, along with the process of international integration and globalization, the fiercer competition in the market and the increased demands of consumers force manufacturers to attach great importance to assurance and improvement of product quality.
         Faced with that urgent requirement, Over the past few years, the Party Committee and Commander of 75 Rubber One Member Limited Liability Company have defined quality assurance as a focus of leadership and direction with many synchronous solutions. One of the solutions to bring about a positive and sustainable effect is the training and retraining to improve the qualifications of officers and employees in various forms.
       Defining clearly that product quality is determined by the quality management system, the Company has organized, re-trained and improved the quality management system ISO 9001:2015; trained and built a new quality management system for automobile and motorcycle products according to IATF 16949:2016; and developed and applied ISO/IEC 17025:2017 standard for laboratories. In addition, the training and application of Kaizen-5S, statistical operations, quality control methods, internal teaching skills, etc., have created overall solutions to help the quality management system operate effectively, thereby bringing about increasingly stable and improved product quality. Moreover, the Company also cooperates with prestigious consulting units, and regularly invites experienced experts to participate in training activities such as BSC Entrepreneurs Institute; ECO Consulting Company Limited; STI Vietnam Company Limited; Consultant Le Dinh Tien; Consultant Ta Thi Phuoc Thanh, etc.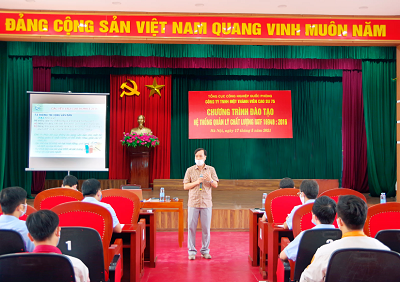 Image of an Expert participating in training the quality management system according to IATF 16949: 2016
Image of an Expert participating in training statistics – statistical data processing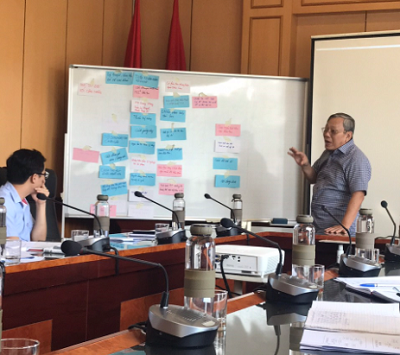 Image of an Expert participating in training quality management and Kaizen-5S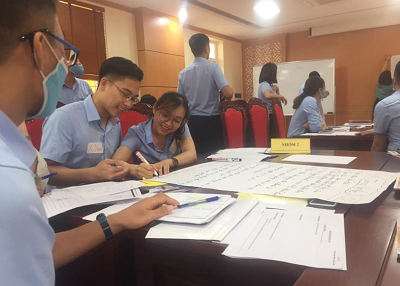 Image of the Company's managers practicing in the training class
          In addition to training managers, the training content for production workers who directly make products is also significantly important. The Company develops a plan to periodically train quality awareness and skills for production workers. The content and methods of teaching workers are carefully prepared, ensuring that production workers are easy to understand, absorb and competently apply in production. Annually, an overall assessment about knowledge, manipulation skills and quality awareness will be conducted, thereby determining the content that requires additional training.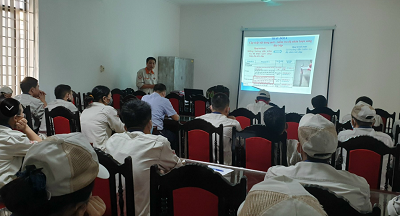 Image of a training class for production workers on quality awareness
Image of a production worker practicing after training
          Special attentions to human resource training and favorable working environment conditions have created a good improvement in product quality.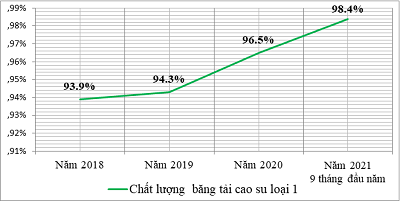 The effectiveness after human resource training is also reflected in the number of initiatives (Kaizens) in production. In the first 9 months of 2021, 75 Rubber One Member Limited Liability Company has had 1,083 kaizens. There have been many kaizens with high efficiency, especially kaizens derived from the direct ideas of employees, which have contributed to an increased productivity, reduced waste and reduced amount of manual work, etc.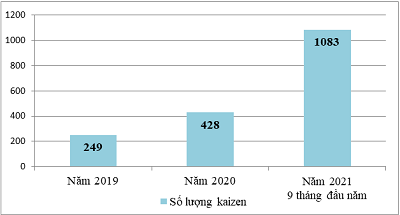 On a monthly basis, the Company's leaders praise and reward typical individuals and groups with advanced Kaizen-5S, high productivity and quality, etc.