On the occasion of the 76th anniversary of the founding of the Vietnam People's Army and the 31st anniversary of the People's Liberation Army, Z175 Factory held the activities for the party and reward. At the closing ceremony, Mr. Phan Chien Thang – Director of Z175 Factory made a preliminary report summarizing the implementation of the tasks in 2020 and the direction of tasks in 2021. In 2020, the epidemic situation in the country and the world is complicated, the Z175 factory also faces many difficulties, but under the close leadership of the Board of Directors and Party Committee along with the tradition of solidarity and spirit along with the spirit of efforts, all officers and employees have shared and overcome the common situation, unanimously turned difficulties into motivation, the factory has completed the work plan for 2020 with many remarkable results.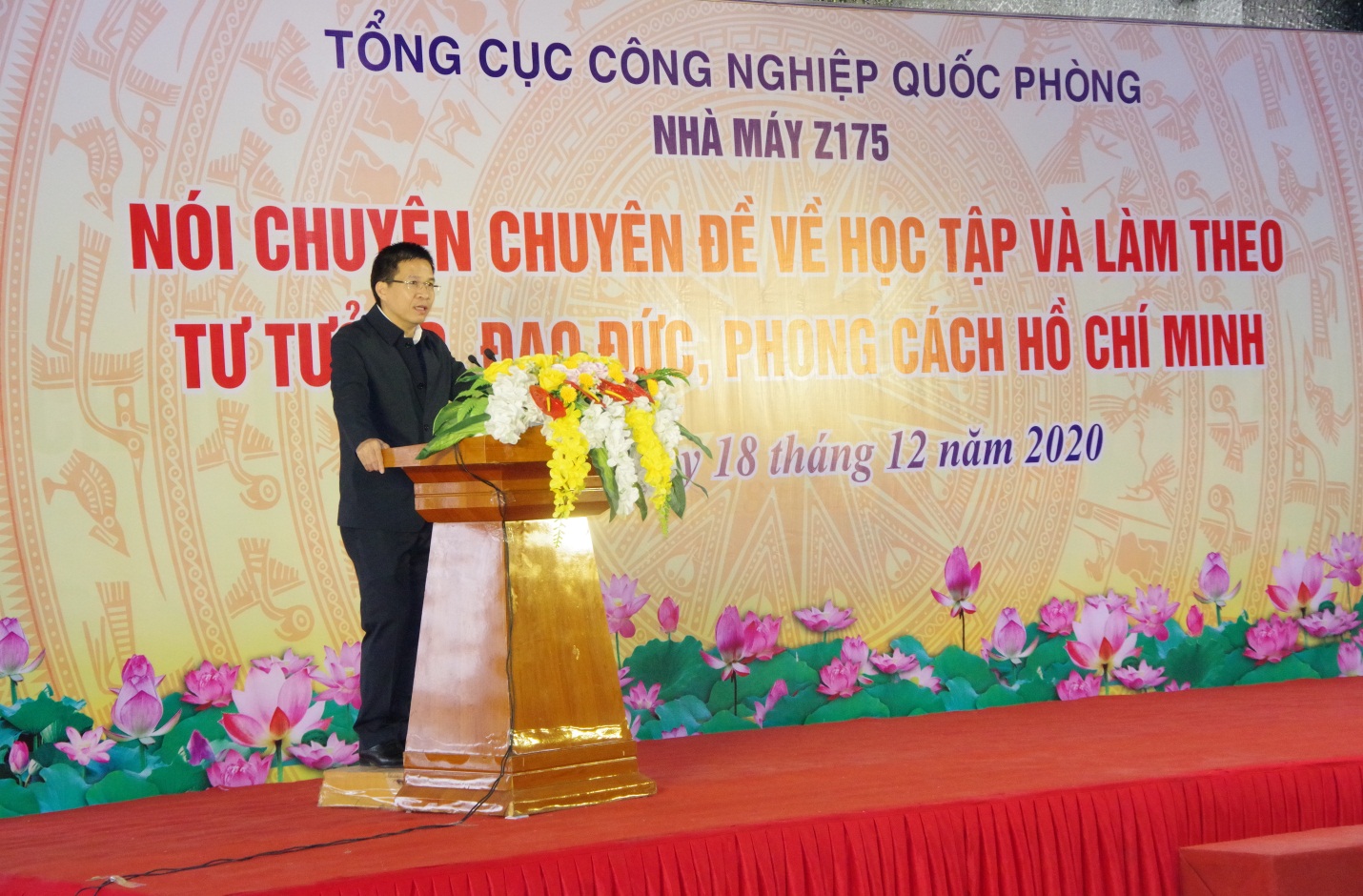 Comrade Phan Chien Thang – Director of Z175 Factory reported preliminary results of task performance in 2020 at the ceremony.
            Comrade Phan Chien Thang emphasized that in order to successfully implement the goals of 2021, the Party Committee and all Party members and employees need to continue to uphold the sense of responsibility at work, continue to promote the achievements, actively follow the market to optimize the planning work to bring the best efficiency to the Factory, strengthen the leadership role, set up goals and strive to complete objectives and tasks assigned to each officer and employee.
        At the ceremony, the factory organized "Thematic talk on studying and following Ho Chi Minh's thought, morality and style" to all officers and employees. The speaker of the program is Professor, Dr. Hoang Chi Bao – a famous researcher on President Ho Chi Minh. According to Professor Hoang Chi Bao, talking about Uncle Ho is not only for us to review his life and career, but also for each person to love Uncle Ho more, strive and study according to his ideology and moral example of Uncle Ho. The talk left a deep impression on the listeners' hearts about Uncle Ho, the beloved leader of the Vietnamese nation.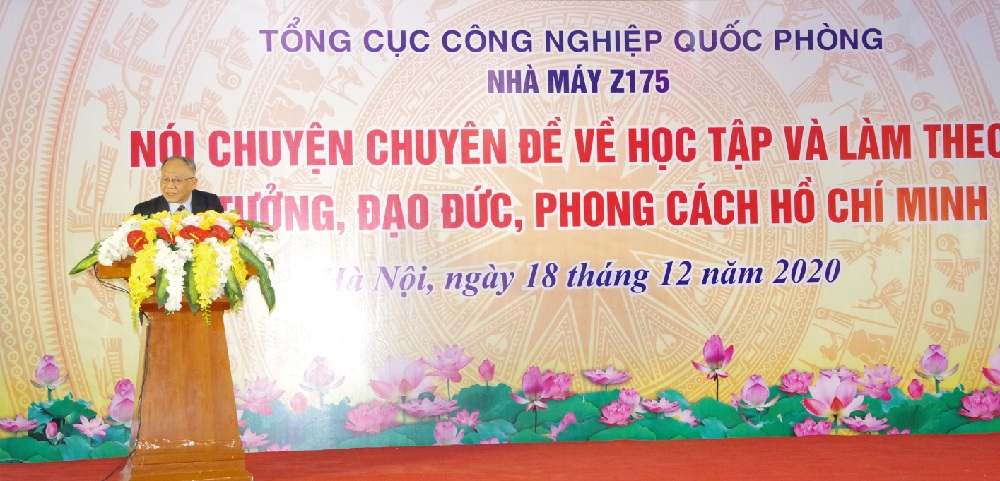 Prof., Dr. Hoang Chi Bao told stories about studying and following Ho Chi Minh's thought, morality, and style.
           In addition, Z175 Factory successfully organized a cultural exchange night with the theme "Soldier's Footsteps". The show gave the audience unforgettable emotions with a rustic performance full of emotions. This is a special program, a meaningful gift on the occasion of the 76th anniversary of the establishment of the People's Army of Vietnam, increasing the strength of the people's solidarity, improving cultural life, and defending the country.